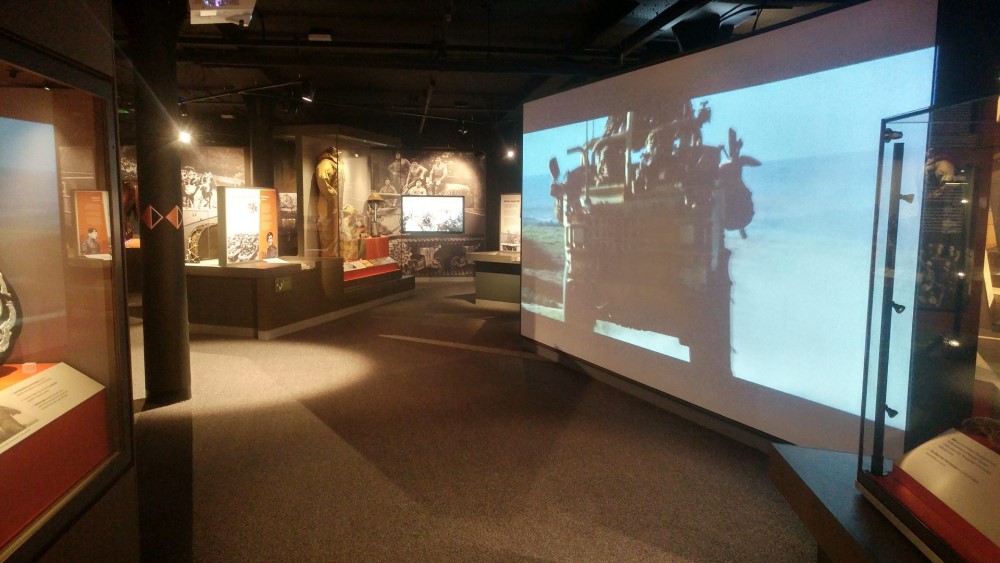 The Light Dragoons Museum
Charge! The Story of England's Northern Cavalry. It brings together the collections of the antecedent regiments of The Light Dragoons and also tells the continuing story of the Northumberland Hussars since becoming the Command & Support Squadron of the Queen's Own Yeomanry.
Told through the voices of the soldiers the museum charts the pivotal moments in the history of these regiments, from the capture of Napoleon's carriage at the Battle of Waterloo (1815), the Charge of The Light Brigade at Balaclava (1854), and the D-Day Landings (1944) to more recent operations in Bosnia (1990s), Iraq and Afghanistan (2000s).
The contemporary gallery uses a mixture of interpretative techniques to help visitors understand what it is that makes our soldiers who they are today. From dressing up to matching modern day kit to its historical equivalent to a pathfinding race game and an interactive map linking the regiments to the region there is something for everyone.
Visitor Information
Address:
Charge!, Discovery Museum, Blandford Square, Newcastle Upon Tyne, NE1 4JA
Opening Hours:
Monday to Friday: 10:00 am to 16:00 pm
Saturday & Sunday: 11:00 am to 16:00 pm
Archive Enquires:
Tel: 0191 277 2262
Directions: