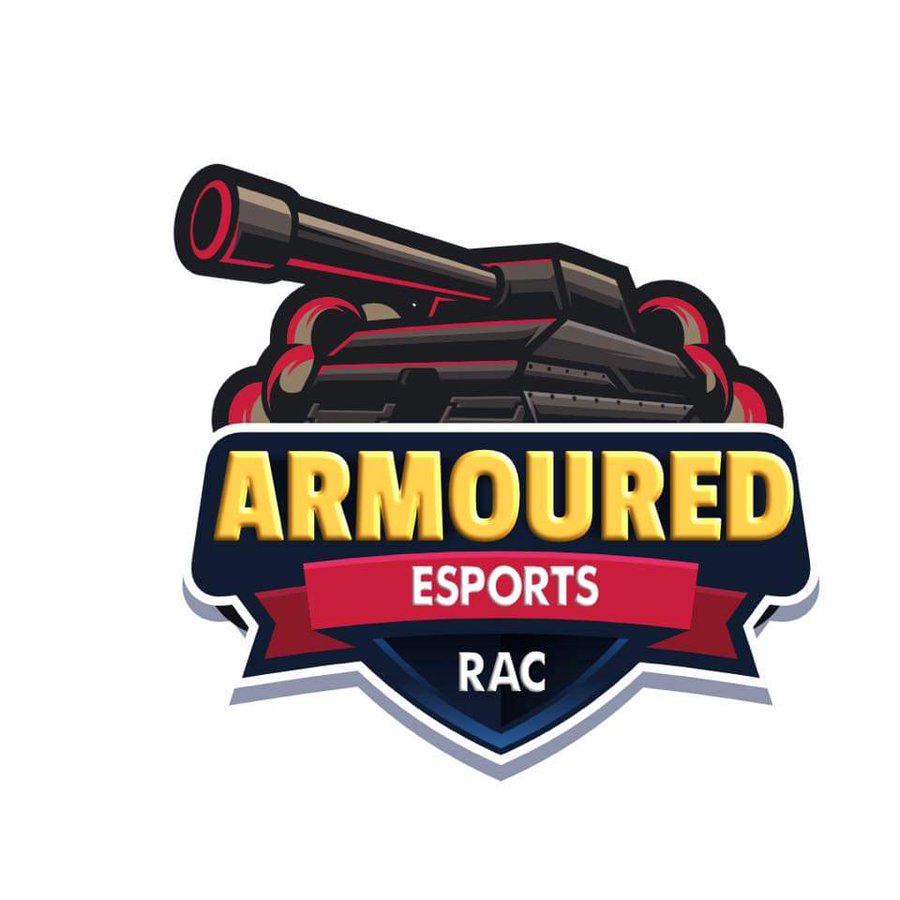 A new frontier
Royal Armoured Corps embraces esports world as evolution continues.
SINCE its creation in 1939, the Royal Armoured Corps has been an ever-evolving formation. Initially, the focus was on the mechanisation of cavalry and yeomanry units during the Second World War and then, in the Cold War era, its attention shifted to tank developments. More recently personnel have embraced the Challenger 2 life extension programme and now find themselves at the forefront of the digital age with the roll-out of the Ajax armoured fighting vehicle. So, when the esports scene started to gather pace in Army circles the corps was quick to embrace its mantra of evolution and get on board.Formed a year ago, the RAC now boasts the fastest growing gaming community in the Service with more than 220 troops testing their skills in titles such as Call of Duty and War Thunder on a daily basis.
"It's all about creating opportunities for us to show off the talents of RAC personnel," Maj Noel Claydon-Swales (LD), the officer who was initially asked to lead on the project, told Soldier. "To play these games you have to be an agile thinker and many of our soldiers' skill sets are ideally suited to this, such as teamwork and management. It helps that a lot of these titles are military and fighting based. Mounted and dismounted close combat is what the RAC does and as recce troops we think and communicate quickly. In many ways it is not an activity we would traditionally engage with, but esports is what the average 20-year-old does – it is the norm. I genuinely think it is brilliant. From the outside you would think they are just locking themselves away in their rooms at the end of the day and not communicating or socialising with each other. But this is a different way of socialising and they are in there talking to their friends – they are just not sat next to each other in the pub as they do it."
With little, if any, experience of the esports realm to his name Maj Claydon-Swales was quick to recruit a subject matter expert who would be able to create the platform for personnel to flourish. Step forward Sgt Lawrence Cox (RTR), the RAC's esports corps manager. The 31-year-old grew up with games such as Goldeneye on the Nintendo 64 and as an avid War Thunder player he was the ideal candidate to move things forward.
"There was a push from the RAC for likeminded people to get together and form a corps team," the NCO, who has served for 13 years, explained. "It grew from there and we had no idea how many soldiers were playing within the regiments. When I started this there was a stigma that it is nerdish, but gaming is good fun and I've always enjoyed it. This has given people the chance to stand up and say, 'I play esports'. It is amazing how many personnel within the RAC and Army are playing."
The coronavirus outbreak was a key contributor in the discipline's rapid growth and, with traditional Army pursuits such as football, rugby union and boxing all shelved during the first lockdown, the simple act of firing up a console and joining an online session offered a welcome escape from the stark reality of everyday life.
The RAC conducts its activity via Discord, an instant messaging and digital distribution platform that is designed for creating communities. Here, members can communicate securely via voice and video calls, send text messages, share media files and form private chat groups. "I never knew that Discord even existed," Sgt Cox said. "It is like a social media app. You can get friends together on a screen, share photos and create voice channels – there are so many possibilities. War Thunder is one of the biggest games we play, and I'd say 90 per cent of the squadrons have their own Discords. It has been a massive help. In terms of popularity, I think we would have eventually grown to the scale we're now at, but Covid-19 has speeded things up. Soldiers couldn't get out on the football or rugby pitches – this was the only thing they could do that was Covid compliant."
While providing some much-needed respite, the world of esports also fosters a host of skills that are transferable to the day job. Teamwork and communication are obvious examples, but the benefits are not just generated from the on-screen action. Sgt Cox said: "Call of Duty, for example, requires pre-planning and tactics. There's also a lot of admin involved. Training schedules and fixtures have to be organised, but it is not an OC or sergeant major who is doing that. It is private soldiers, troopers and lance corporals; they are developing leadership skills through esports. The RAC is always looking towards the future and for us that will be autonomous vehicles, UAVs and unmanned tanks. If we can start developing the skills whereby soldiers are able to process a lot of information being thrown at them on a screen from the comfort of their base, it will be a natural progression when such technology comes to the fore. Eventually, this will become our job. We will take a seat in a hangar, enter a code and suddenly be operating the systems of a tank that has no crew and drive it forward."
As well as offering a welcome haven for serving personnel, the esports world may also serve as a potential recruiting tool for future RAC troops. Corps fixtures are shown live on the streaming platform Twitch – which is accessed by millions of fans around the world – and Army adverts are broadcast between games to highlight career opportunities in the military. "We are reaching an audience of 16- to 24-year-olds who are engaged in this," Sgt Cox explained. "They are tech savvy and can work with complex systems, which are the skills we are looking to recruit. They are also used to working in teams and are familiar with tactics, so they have the blocks we can build on." With staying at home forming the new norm as the battle with coronavirus wages on, the RAC is sure to add even more players to its esports ranks in the coming months. And with the gaming world offering a platform to sharpen potential skills of the future, the corps' evolution looks set to continue.     
Big three - The games leading the RAC's charge
War Thunder: A vehicle-based combat multiplayer, this title gives players the pick of an infinite arsenal of military hardware from across the generations. Platforms range from pre-First World War naval vessels to tanks and aircraft from the Iraq War and beyond, with an emphasis on the Second World War, Vietnam and the Cold War. That said, smaller militaries and less prominent conflicts also pack a mighty punch.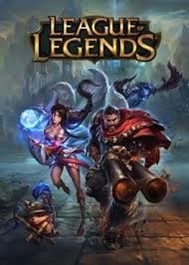 League of Legends: One of the biggest esports in the world, this online strategy game sees two teams of five battle it out as they occupy and defend their part of a map. Each of the ten players controls a character, known as a champion, with unique abilities and differing styles of play. During a match, champions collect experience points to gain levels and purchase items in order to defeat the opposing team.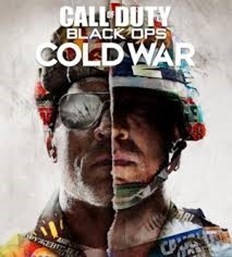 Call of Duty: Black Ops Cold War: A first-person shooter set during the Cold War, the campaign mode follows operative Russell Adler and his mission to stop a Soviet extremist group. However, the multiplayer option forms the playground for personnel as it offers 6v6 and 12v12 online battles, among many other options.
Player profiles
RAC gamers offer an insight into a flourishing scene
Name: Tpr Sam Dungey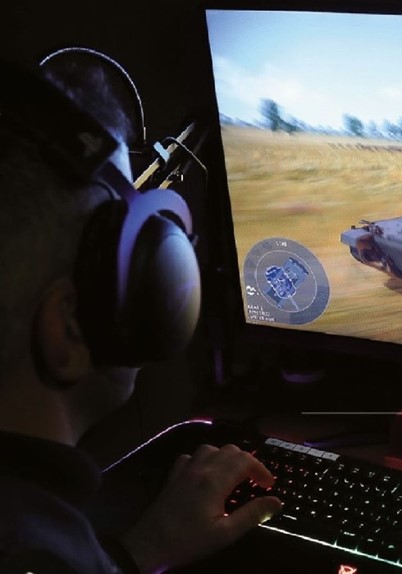 Cap badge: RTR
Age: 25
Length of service: Seven years
Army experience: Includes exercises in Oman, Iceland and Batus
Game of choice: Call of Duty
Motivations for getting involved: "I played games when I was younger but my interest really started to grow when I joined the Army, mainly due to the social side of it as there are so many different chat options.
"A friend of mine told me about it during lockdown last year and that's when I got involved. We were on standby to support the Covid relief effort and it has spread like wildfire since then – a lot of people were surprised by the opportunities that are available."
Thoughts on the RAC esports set-up: "We play every day – it is massively competitive. I'm now captain of the Royal Tank Regiment's Call of Duty team, as well as the Royal Armoured Corps' B team.
"With Covid this is pretty much the only way we can play sports. Sport has always been a massive part of the Army offer and this adds to that.
"I think it is only going to get bigger and, as more people join the fold, we'll set up more and more leagues."
Benefits for the day job: "It has really helped my leadership skills. I've had to do a lot of things to help support teams during the Lions League (Inter-Corps) season – I've arranged trials, held practise sessions and have organised training for the regiments within our corps.
"That can only hold me in good stead when it comes to promotion."
Hopes for 2021: "The RAC is one of the only corps to have an A and B team in the first division of the Call of Duty Lions League and we want to take the top two spots."
Name: LCpl Stephen Dunbar
Cap badge: RTR
Age: 28
Length of service: Seven years
Army experience: Includes exercises in Oman and Batus
Game of choice: Call of Duty
Motivations for getting involved: "I have played Call of Duty competitively in the past. One Wednesday sports parade I jokingly said I was going to do esports and then when I saw the Army was setting something up, I put my name forward.
"Because of my background I was asked to help organise the RAC scene. I assumed that there would be a lot of old-school opinions about this not being a sport and that it would not happen. But it has been mentioned as a possible Olympic event and it is now being taken a lot more seriously."
Thoughts on the RAC esports set-up: "We only started at the beginning of last year but the RAC has quickly proved that it has a good team across various games – and you can suggest titles to play if they are not already there.
"We have 222 serving soldiers and Reservists in our Discord and I am surprised by how quickly it became that popular."
Benefits for the day job: "Call of Duty is all about teamwork and communication, which has an obvious crossover.
"It is also important in terms of mental health. During lockdown I could go on the Discord and play games from there; if I didn't have that I would have been bored out of my mind.
"It's all free, you just go in a chat and ask if anyone is playing or wants to."
Hopes for 2021: "In 2020 we were the underdogs but managed to finish third in the Call of Duty Lions League, so this year I think there is a possibility we could win it.
"Word is starting to get out. I recently represented the Army in the Call of Duty Endowment Bowl, competing against US military teams.
"You could see how far ahead of us they are – this is massive over there and they have people who play almost full-time. In comparison, we are doing our day jobs and playing in the evening.
"Now it is all about proving the concept works, whether that's from a mental health aspect or the competitive side, so people can see it is worthwhile."   
Article kindly provided by SOLDIER. You can read the full article in the February 2021 edition here, page 51-54
---
Posted: Wednesday, 17 February 2021